In this article, we will teach you How to delete WhatsApp status, WhatsApp has been one of the most active communication platforms for all age groups and has an amazing feature known as status where we can share about our celebrations, Trips, Food stories and everything to our contact list.
WhatsApp status can be used to upload both images as well as videos, which all of your friends and families will be able to see.
In case, If you have shared an inappropriate image or video that you don't want your family or friends to see, You can how to remove whatsapp status permanently before it automatically deletes within 24 hours.
Let's get to know the steps on how to delete status in WhatsApp –
How to Delete WhatsApp Status
on Android:
Open WhatsApp on your smartphone.
Click on Status or swipe right in the app to open the Status area of WhatsApp.
On this screen, you can see the status you have uploaded as well the status which is uploaded by your contacts. Click on the three dots on the right of your My Status.
After clicking on the three dots, Choose the status you want to delete, You can also see the number of people who have already viewed your status.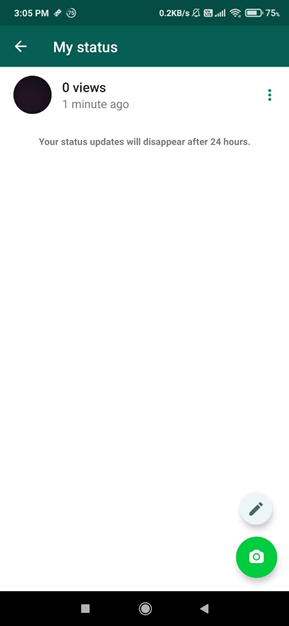 If you want to see a detailed list of all the viewers of your status, Click on My status and click on the eye icon which is located at the bottom of the status to check the viewer's names.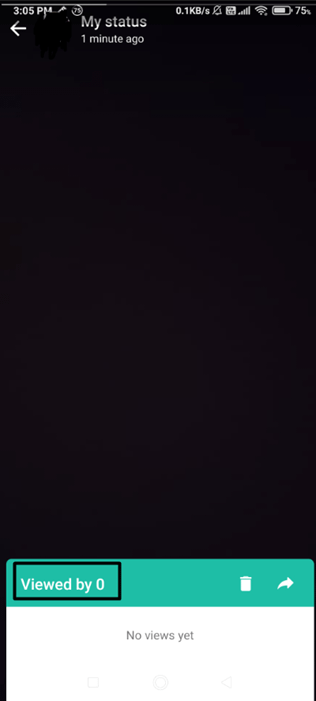 Click on the 3 dots located on the right side of the Status grid, and click on the Delete option.
Your status will be deleted successfully.
Well, after following all the steps mentioned above, you would be able to remove status in WhatsApp successfully.
How to Delete WhatsApp status on IOS (iPhone/iPad)
Open WhatsApp on your iPhone or iPad.
After opening WhatsApp, tap the status icon on the bottom left of the screen near the Calls option.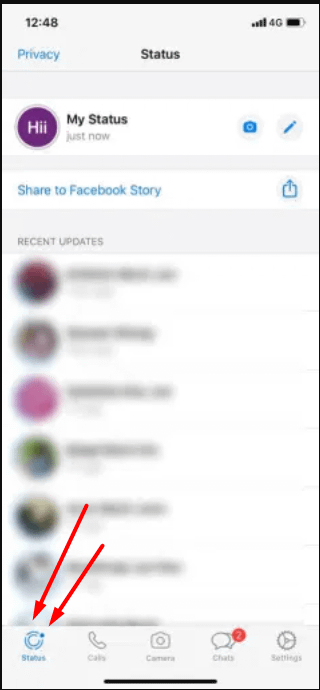 Now, click on the 3 dots and select the Option Delete to successfully remove WhatsApp status.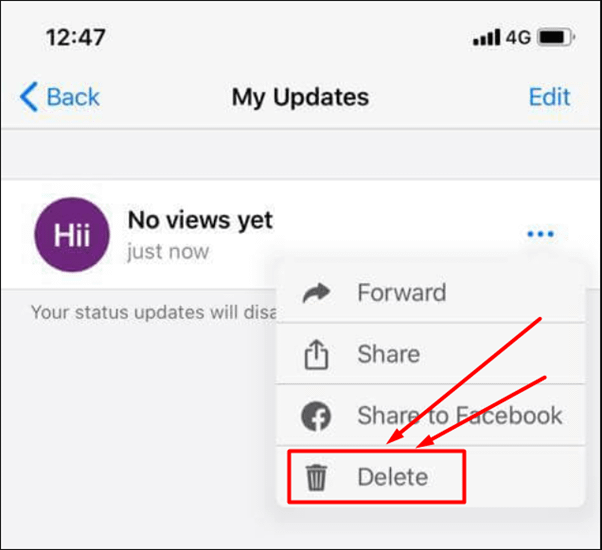 ALSO READ: Best app to Reveal Private number
Now you know how to delete whatsapp status permanently, so you can finally cool down and stop worrying about the unwanted story update you have uploaded.
Comment down below if you have any queries.