Do you also receive random calls from private numbers? Or your girlfriend received a call from an unknown number, and you want to reveal private number? Well, worry not, we are here to help!
We all have been in a situation where we receive numerous private number calls from spammers, Telemarketers, the Promotion department, etc. Before giving you solutions and apps to reveal private numbers, Let's get to know what is a private number.
What is a private number, and who is it?
Phone calls displaying "Private" instead of a full number or displaying only four digits instead of a full number is known as a private caller. A private caller might be a person who uses certain methods to hide their number before calling, such as typing *67 before dialing a number or #30#.
Generally, Your phone will display their calls as –
Restricted.

Blocked.

Unknown number.

Private Caller.
Generally, there is a misconception among ill users of Private callers that their identity is 100% safe through hiding their number. But this is not true, as we are going to various methods to reveal private numbers.
How do you make a private number call?
It is not forbidden by law to hide your number before calling someone. Several USSD codes are used to hide your numbers, such as
Dialing with *67 and your number.

Dialing with #30# and your number.
Note: This method only works when the user has been given permission or allowance from your mobile operator.
You can also unmask an unknown call using a very simple USSD Code. To do this, Dial *#30# immediately after receiving a call from a private number; the unknown caller will be revealed immediately. However, this code does not work every time and depends on the mobile operator and the region.
Your call recipient will not see the number on their screen; instead, they will see the number displayed as "Private, Blocked, Restricted, Unknown number."
Best Apps to show/reveal Private number
Truecaller – Best app to unmask private number
Truecaller is one of the most popular apps regarding unmasking a private number and its ease of use. Millions trust this application throughout the world, and it can reveal information about unknown numbers along with its other details like Name, email and so on.
Truecaller has various benefits, as well as it's a free app to unmask private calls. Following features are –
Reveal private number.

Spam Blocking.

It can be used as a messaging app to organize messages.

Recording phone calls and so on.
Steps to use Truecaller to show private numbers –
Download Truecaller from Playstore/App store.

Create an ID using your phone number and put your details like Name, email etc.
Now whenever a private number calls you, as soon as your phone receives a ring, Truecaller will display the full number along with its Name (Provided that it registered on truecaller or are suggested by different users around the world) and also detect automatically whether it's a spam call or a fraud call.

It is gaining popularity for its efficiency and power to unmask any private call. This app can also reveal the Full Name of the private call numbers and automatically block any private numbers. Here are the following features of Trapcall –
Uncover who called you from a private number: Including their Name, address, and a photograph when accessible.

Automatically Block their telephone number to guarantee that your phone number doesn't, in any event, ring when they call you.

Track spammers/harassers.

Record discussions to consider the private number responsible.
Trapcall also offers a 7-day free trial. Its pricing is not that expensive, starting from 4.95$/Month. It's one of the best-paid apps to unmask unknown numbers.
NumBuster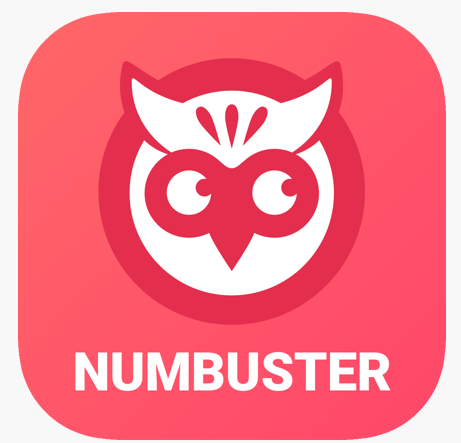 NumBuster is another free app to track private callers and know the caller's identity. It is available on Playstore as well as App store, offering its users some good features such as –
Complete protection against Spam, Unwanted callers, Scammers, Telemarketers, etc.

Automatic Caller ID detection to detect and identify private numbers that work on messages as well.

It also provides trust ratings to phone numbers using the data of millions of users.
It has 4.5Star ratings from 70K reviewers, which is an impressive feat itself. It also shows the Service provider information and Carrier and possible region location of the unknown private number where the phone number was registered.
CallApp
This app has over 100M+ Downloads on playstore and with positive reviews of 4.3. This is also a free app to identify private callers. This app is used to show private numbers and automatic blocking of Spam, Fraud, Telemarketers and any unwanted callers. Features are listed below –
Automatic Call recorded that can be used to record Call and you directly share it to social media.

Who called me? Identify unknown called ID & unknown numbers swiftly.

Phone lookup and reverse phone lookup and so on.
This app also has a unique feature known as Your insights. It shows the average statistics of your calls duration, Incoming calls, Outgoing calls and so on. It also has a dark mode option available for its users.
READ MORE: Airtel Hotspot Login method
Whoscall
This app was rated as Best app in 2016 and is currently the Editor's choice for its niche. It's also a free app officially partnered with the Taiwan Nation Police administration to provide you information to reveal private numbers and is also one of the best app to reveal private numbers. Here are the following features –
Identify Unknown calls so that only important calls are filtered.

Automatically block spam, scam, Telemarketers calls and so on.

Built-in Dialer to search for any unknown numbers before you dial out

Also able to identify messages from hidden numbers.
It has more than 1 Billion data of users, offering a wide range of coverage to its users. This app is trusted by the Taiwan National police administration and is used to unmask any unknown caller.
READ MORE: How to Delete Whatsapp status permanently?
CallerID
This app is currently available only for Android but is very handy in revealing private number app. 30 million users trust over this app, and it's growing! This app displays the Name of the unknown caller as well as their region. CallerID has the following features –
– Block undesirable calls like selling, spam guests, robocalls, extortion by adding them to calls boycott. Guest ID application will naturally hinder your boycott and help you bid farewell to all spam calls.
Reveal Phone number Search
– Caller ID allows you to play out a private number query any number to discover its identity and discover who called. You can duplicate any number you see and put it into the hunt box. Guest ID – Who Called Me would recognize the number and show genuine Caller id and more subtleties
– Allows the users to scan for log calls and check information about previous calls as well.
What to do if you are not able to Reveal a private number?
You can block out the number or call it back using any of the following apps and ask for its identity directly. If you receive an unwanted call, use the block option.
FAQ
Which is the best private Call reveal app?
I would say, Truecaller as it has the most active and huge Database along with some spectacular features such as Automatic spam, Scam, Telemarketers Detection and blocking, Night mode; it can reveal the user's Email Address as well.
How to Reveal private number?
You can use any of the above-listed apps – Truecaller, Trapcall, NumBuster, CallApp, Whoscall or Caller ID to find information regarding unknown numbers.
How do you unmask a private number?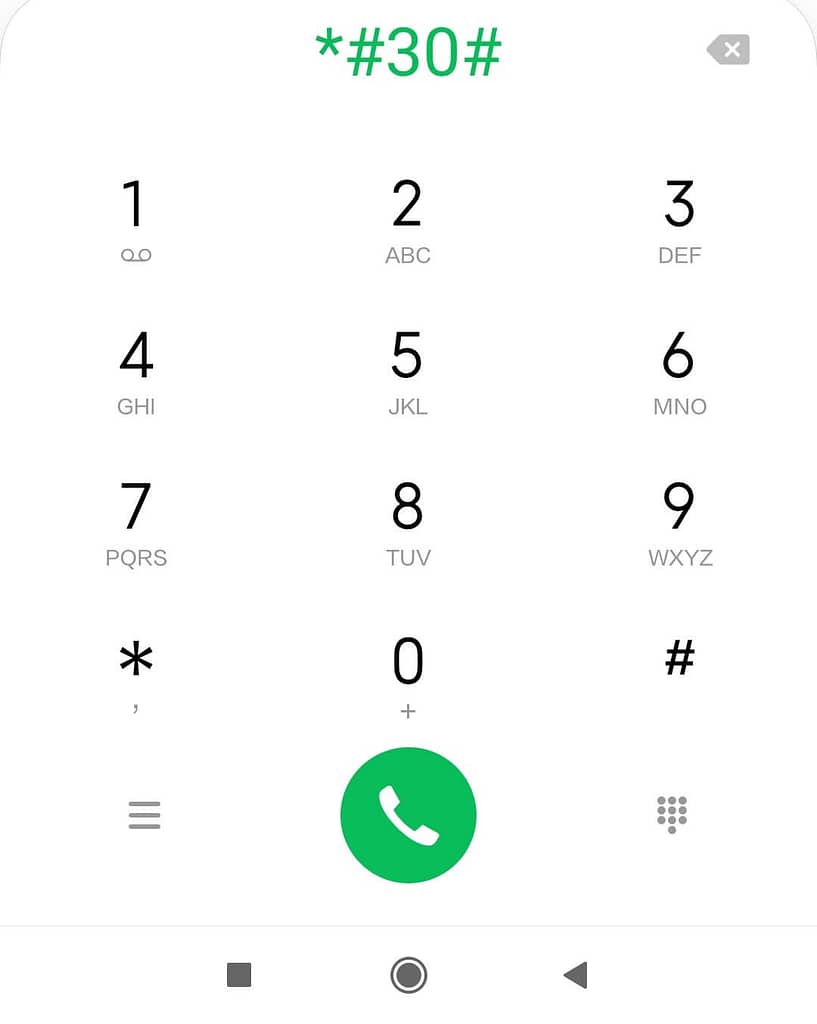 You can also unmask an unknown call using a very simple USSD Code. To do this, Dial *#30# immediately after receiving a call from a private number. The unknown caller will be revealed immediately. However, this code does not work every time.
We have listed all the apps that currently work and are best in the market to reveal the true identity of private numbers. If you have any queries, you can comment below, and we will be more than happy to help.